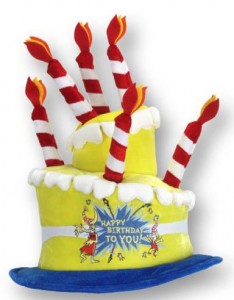 For some reason this week went slow and then flew by. I guess time flies when you're having fun or the weather turns really warm. Hope all your weeks went well – mine was great a Sabers game in Boston last night, a gala with Mrs. Espo tonight and birthday celebrations tomorrow. If you are in Boston and want to come and have some beers, we'll be heading to the Bleacher Bar and some other joints around Fenway. Contact me for more info. So without further adieu here is this week's edition of five for Friday.
10 Reasons You Should Run Like Hell From Social Media – So on top of this being a great article as to what culture should be in place for your company to do social media, it also works in the word douchette. That's good for some bonus points. In all seriousness it lists some key things that companies should consider before jumping in with both feet.
By the Numbers: Facebook vs The United States [INFOGRAPHIC] – This is an interesting graphic that was produced for the guys over at Mashable. Now the only thing that shocks me in this whole report is the non-dominance by the Boston market. Facebook is a tool that has been truly embraced within the college community. So not being one of the top cities is disappointing for a city with over 70 colleges within its boundaries.
How to call bullshit on a guru – I hate the word guru and am a big fan of this article. Scott makes some great points on what to do and what not to do when calling out some good BS.
Five myths about public relations – I like the number five and mythology so this is ripe for an inclusion in Five for Friday. All of us have heard these myths; however it is always good to see them printed on a screen. Check it out my fellow flacks.
USA Today Outsources New Web Section to Demand Media – Now this is an interesting development. I know that sites will use these types of articles for online link bait but never thought a publication would do it. Wonder if this is a slow trend that most papers will go towards as they cut costs and look for more content.
Bonus – Will an iPad Blend?