I recently landed my first big media placement at my new firm and one
of my friends congratulated me and asked "what did your client say when you sent them the clip?"
The client said nothing. They don't need to.
Unless there was some inaccuracy in the article, it's not really necessary for a client to write back with anything let alone a "thank you." Sure, it's nice when they do so, but for me, as long as a client fee is honored, I need nothing else.
This is where corporate camaraderie comes into play. PR is not a business you go into if you consistently need a "pat on the head" for a job well done. What does keep you sane and working hard (hopefully besides your personal drive to succeed), is your colleagues. It's always helped me to see my coworkers as teammates; there to listen to frustrations when something isn't going well with a client, or to give you a high-five when you get that big placement.
How do you feel about clients thanking you for placements and a job well-done? I have a feeling we might be split down the middle on this one, so I'm eager to see what you think.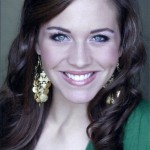 This post was written by Kate Ottavio a PR professional working in Manhattan. You can find her at twitter.com/kottavio.

*This blog post is based on my own views and do not reflect those of my clients or employer.