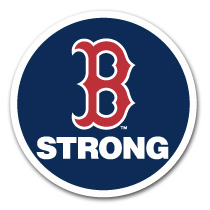 This was one hell of a week… one that started as a daddy-son relaxing day turned into a holy shit did that really happen. If you haven't been living under a rock, you probably know by now that some cowards decided to bomb the Boston Marathon throwing everything into chaos. Hopefully they catch the bastards soon. Aside from the evil, it was a pretty good week, how about you? Speaking of good, if you have a $1 or more that you can spare for the families impacted by Monday's events, please consider donating to the One Fund to help them out. With that I'm done for the week and hope you have a great weekend, until then, enjoy this week's edition of Five for Friday.
My Marathon – this post from my friend Tamsen Webster gives her account of the Marathon (from a runner's perspective) and what it was like finding out that she could not finish. It is worth the read.
Restoring Faith in Humanity – Together – this a strong first-person account of the Boston events from a former resident transplanted in Detroit.
Andrew Luck's cell phone is primitive, tremendous – What kind of phone would you think the #1 overall pick in the NFL draft from a year ago would carry? Click and you won't believe it.
That's what Friends are For: How Kraft Can Neutralize a Crusading Food Blogger – I love what Kraft did here… fighting an online bully with FACTS even if she doesn't care.
How to become internet famous for $68 – ahh I love the Internets…
Bonus – Faith in Humanity Restored
I don't like the Bruins at all, but this is straight class… if you are sick of my Boston posts in this Five for Friday, politely go fuck yourself.