I recently read a great article by Michelle Tripp, creator of The BrandForward blog, titled "Should Social Media Voice Change During a Brand Crisis?" Tripp discusses the flagrant drama JetBlue has faced since this guy cracked, hopped out of the plane via a slide (wwweeee!) with two beers in-hand and made a media hell-storm for himself and his former employer.
Do I agree with what Slater did? Absolutely not. Come on people, we work in PR. We deal with egomaniacs, jerks and mean people on a weekly basis. Should most of us have cracked by now? Probably. But I simply don't condone nor applaud his behavior. But I'll admit it was good media fodder.
Anyway…Tripp outlines the post-flip-out Twitter boo-boo the SM folks over at JetBlue made, directly addressing satirist and reporter Andy Borowitz of The Borowitz Report and some "snide" comments he made.
I don't know if you guys grew up with this rule, but if you were the nerd in class (which I totally was), you didn't put fuel to the fire. Someone called you a name and the last thing you said back was "I know you are, but what am I?" Duh! Slapping a jokester on the wrist is just asking for more revenge. The really smart ones get off on it.
JetBlue's direct, public reply to Borowitz ("We highly reccomend rethinking that game. Innapropriate even in jest." [sic]) should not have happened. Perhaps a JetBlue communications employee was a little overworked in the crisis command center and feelings were a bit raw. But this was a poor decision. I couldn't agree more with Tripp when she points out everything after the Twitter stream went dark for 10 hours. JetBlue maintained a human voice while remaining transparent via its other social networks.
The key to remember in this, if we treat it as a case study, is transparency doesn't mean you can act like a child. JetBlue could have made a much worse comment back to Borowitz. It's not like what they said was violent…just not cool and collected. We all have had those moments we wanted to blow in a professional setting. But do we? No. Unless getting fired was on our to-do list that day.
Twitter, Facebook, YouTube and all other social mediums we have at our fingertips are phenomenal tools to help spread our company's message. They can however be the kiss-of-death when misused. For those communicators quick to snap or react without thinking, I beg of you to stop, walk away and reevaluate the situation at-hand.
Perhaps I'm over-analyzing this entire situation. But for me, this happening sends a message home about how to keep it cool and on-message when someone is paying you to do so. Put your best face forward, because "the cameras are always rolling."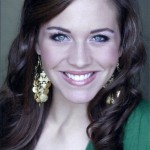 This post was written by Kate Ottavio a PR professional working in Manhattan. You can find her at twitter.com/kottavio.