I have a friend who we'll call "Steve."
Steve got an internship at a large online company and did a superb job.
Steve is now an experienced, highly valued employee at a start-up in Manhattan.
Steve and I got into a discussion about the "it's who you know" argument when it comes to landing jobs, clients, internships, etc., after I found out his family friend was a higher-up at this large online company.
"Aren't you lucky?" I said (jealously, I admit).
"It's all about who you know," he replied.
"No it's not…" I hold firm to this belief and will find it near impossible to ever let go.
My mother worked in education and my father works in engineering. No matter how we might try, those worlds never just so happen to collide into my profession: public relations.
I have held three internships, and two jobs all on my own merit. Did I network and use the tools available to me? Yes! (I actually was first introduced to my new job via Twitter.) I networked and put myself out there. But I never got a job because I knew someone on the inside.
Is that to say anyone who does land a job because he or she does know someone on the inside isn't deserving? Absolutely not. What I'd prefer to stress is that for those of you job searching who don't "know" anyone, it is OK. You will find something fitting on your own merit. You just can't be afraid to network, network, network!
How do you feel about this topic? Have you gotten a job without knowing anyone at the company? Or did you know someone? What has your experience been like?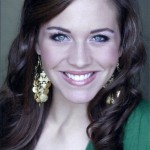 This post was written by Kate Ottavio a PR professional working in Manhattan. You can find her at twitter.com/kottavio.

*This blog post is based on my own views and do not reflect those of my clients or employer.