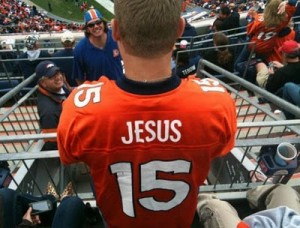 With three weeks left in the NFL season, teams are gearing up for the postseason while fans across America are looking at their fantasy team and weekly office pools to see if their diligence throughout the season is going to land them a payday. Unlike many folks who pick their weekly winners in a variety of conventional and unconventional ways, I decided to stick to the numbers. While you might be thinking rush defense, QB rating or pass defense, I turned to my other passion to help me pick the winners – social media. If you are shaking your head, let me explain.
Every time someone Tweets, blogs or posts to a team's Facebook page it gets tracked by tools like Lithium's social media marketing tool. These posts also carry a positive negative or neutral connotation. So using some formulas that I utilize for work, I applied it to the NFL teams and each metric had an assigned point value (click here for full description). Each week I pick the winners using these scores and through the season's first 14 weeks, my record is 109-98 following an 11 win weekend last week. So how will this week's games turn out? Tune back in on Tuesday to see.
Week 15 Games
Jacksonville 0, Atlanta 16
Dallas 10, Tampa Bay 6
Miami 10, Buffalo 6
Seattle 6, Chicago 10
Carolina 0, Houston 16
Tennessee 3, Indianapolis 13
Green Bay 10, Kansas City 6
Detroit 6, Oakland 10
New Orleans 1, Minnesota 15
Washington 6, NY Giants 10
Cincinnati 1, St. Louis 15
Cleveland 10, Arizona 6
New England 0, Tebow

Denver

16
NY Jets 10, Philadelphia 6
Baltimore 16, San Diego 0
Pittsburgh 10, San Francisco 6
How are you picking the season's winners? If you'd like to try your luck against the social picks, I invite you to join the ESPN Pick 'em league where Mike Schaffer is currently leading the pack with a 145-63 mark. Winner takes home a $25 Amazon gift card.