In a little over a week thousands of techies, hipsters and marketing folks will arrive in Austin, Texas for the interactive marketing portion of the 26th Annual South by Southwest Conference for five days of sessions, keynotes, events, networking opportunities and parties. Over those five days there will be a plethora of trends, Tweets and predictions of the next "it" thing in the digital marketing space. The event is something that I am looking forward to and hope to meet some of you at in my second trip to the conference.
Instead of saying what sessions to attend or parties to hit up, I wanted to offer five tips that I picked up while having my Austin cherry popped (as this badge from foursquare points out ) a year ago.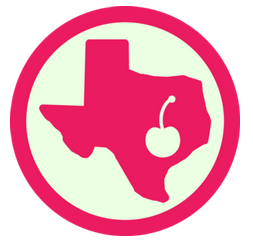 Have a schedule…but prepare for it to change – If you've logged onto the SXSW homepage and looked at the schedule you'll see that there is a lot going on. Take an hour or so to look through the list of panels and decide what ones you would like to attend. Then do the same things with the parties that you have already signed up for.  Repeat for any vendors that you plan to meet. Once that's done put it into a sheet that you can work off of. All of these activities will happen in different areas in the city so each day select something from your schedule as must do and work around that. Also be ready for the unexpected to happen like a lunch meeting or unconference that pops up that will throw off your routine.
Pack comfy shoes – A pair of shoes that are comfortable and made for walking are the most important thing that you can pack for SXSW. You'll be doing a shit-ton of walking and the last thing you want is aching feet.
A-B-C… always be charging – As you probably know smartphone batteries like to die quickly. Chances are you'll be using services like foursquare, Twitter, Facebook or Path to be keeping in touch with folks and share some of your knowledge. To make sure that your phone is ready to use when you want it, be sure to keep an eye on the battery meter and an eye out for open outlets wherever you are. Since there will be a ton of folks looking for the same thing you might want to consider packing a small multi-outlet strip (Amazon Affiliate link). My friend Doug Haslam likes to call them instant friend makers and you can see why.
Remember why you are there – if you are attending the conference, there is a really good chance that you were sent by your company. So you probably have goals that your boss has in mind. Since you are there for business in some way shape or form, be sure to keep your goals top of mind. Also remember who you're representing when chatting with folks at the parties.
Connections are more important than being seen – A lot is made at SXSW about the parties and who is where at what time. Now I love parties as much as the next guy but found more value in having more intimate conversations and get togethers. Not only was it easier on my vocal chords (no yelling needed), but it also helped spark better conversation and led to longer-lasting relationships. Now don't get me wrong, the parties are worth going to, but take them in moderation.
Explore – the city of Austin is beautiful and has a lot of hidden gems. Many of the hotspots will have long lines to get in or are over-crowded. Take a step off the beaten path and you're sure to find a place that you'll fall in love with that wouldn't have experienced staying on the set map of SXSW approved map.