It is rare for me to get geeked out about a product launch for a brand. Maybe it's because I am getting older or maybe I am desensitized to the over-hyping of marketing machines. So when a brand evokes the kid in a candy store feeling in me, I get excited.
One of these rare instances happened on Tuesday afternoon when I came across this video from Nike as a teaser for the roll-out of their apparel contract with the NFL:
After watching the video, not only did I get super amped about the NFL, but I also forgot about the start of the MLB season. More importantly, I was hooked and ready to tune in for the reveal on my social networks for information and imagery to trickle out over the course of the day.
First came the fan apparel then came the on-field gear capped off with a player who endorsed Nike from each team donning the new gear.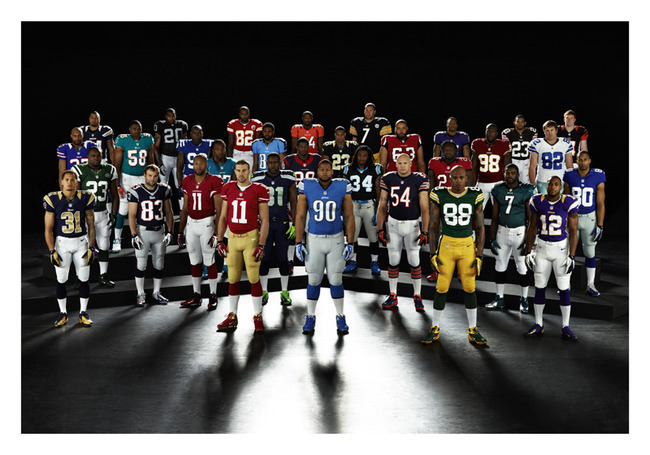 Sure it might not seem like a big deal since Nike is a mega-brand with deep marketing budgets, but below the surface was the athletic giant's biggest win. Confused?
You see, behind the shiny lights, recognizable faces and swag, Nike was able to hammer home the core theme of the company's brand: top of the line innovative sports equipment for top tiered athletes.  At the end of the day the launch was just a large commercial for the brand and served as the proof for the company's commitment to innovating and providing the best products for athletes. After all would you expect the NFL to use sub-par equipment?
"When you look at Nike and you look at the NFL, we both believe in better," NFL Commissioner Roger Goodell said. "The players believe they are going to perform better and I think they will."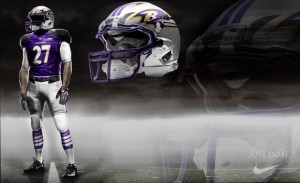 While I am sure there will be case studies on the sharing and how well the hype played out, this post is more to thank Nike for making me feel like I was in a candy store and six years old again. Well, that and for not going with the "leaked" version of the Ravens uniforms a few months back with white helmets.
So all that's left to ask is are you ready for some football?