This is a guest post from Elissa Freeman. 
It was the crotch shot heard around the world.
By now many of us have been exposed to Anne Hathaway's private parts. Not a great moment for any starlet.
And certainly one of the lowest points in Matt Lauer's journalistic career.
In an interview ostensibly about the opening of Les Miserables, the long-time Today Show host took the opportunity to open with the question:
Matt Lauer: Anne Hathaway, good morning. Nice to see you. 

Anne Hathaway: Morning, Matt. 

Lauer: Seen a lot of you lately.
Visit NBCNews.com for breaking news, world news, and news about the economy
You just know it's going to go downhill from here. As a PR pro, this is when you hope Ms. Hathaway has been appropriately prepped and maybe even rehearsed to tackle the answer to the inevitable next question.  And she did not disappoint.
 Lauer: Let's just get it out of the way. You had a little wardrobe malfunction the other night. What's the lesson learned from something like that? Other than that you keep smiling, which you always do? 

Hathaway:  Well, it was obviously an unfortunate incident. Um, I think— It kinda made me sad on two accounts. One was that I was very sad that we live in an age when someone takes a picture of another person in a vulnerable moment and, rather than delete it, and do the decent thing, sells it. And I'm sorry that we live in a culture that commodifies sexuality of unwilling participants, which brings us back to Les Mis, because that's what my character is—she is someone who is forced to sell sex to benefit her child, because she has nothing and there's no social safety net. And I— Yeah, so, um, so let's get back to Les Mis. [laughs uncomfortably; looks down]   click here for the full video. 
Ms. Hathaway did everything a media trainer could hope for: show empathy, block and bridge back to the original subject. Also, note her body language, which was made all the more convincing by the comely actress, who has often described herself as "adorkable."
The more serious issue here is the current state of journalism, or in this case, the lack thereof. Matt Lauer has certainly set the bar as low as it can go.
For PR pros this means media training has never been more important. Whether it's the local paper, 60 Minutes or TMZ, the need to attract eyeballs behind paywalls means nothing is off the table.  So do we need to change our approach?
"I don't think the basic approach has changed over time, the same tenets still hold," said Barbara Laidlaw, Senior Vice President & Partner, Fleishman Hillard New York. "What has changed is how we approach interviews and the ample preparation necessary as there are often many different subjects in one short interview.
"As media changes, so do the issues they cover.  If we compare interviews from 20 years ago to today, we'll clearly see changes in style, tactics and response on both sides."
What do you think? Have you altered your approach to media training?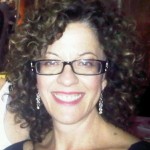 As a dyed-in-wool Toronto Maple Leafs hockey fan, PR veteran Elissa Freeman jumped at the chance to guest blog for a guy with the last name 'Esposito' from Boston.  A 20+ year PR veteran, she was named one of Twitters' Top 75 Badass Females and Toronto's Top 150 Social Media Influencers.