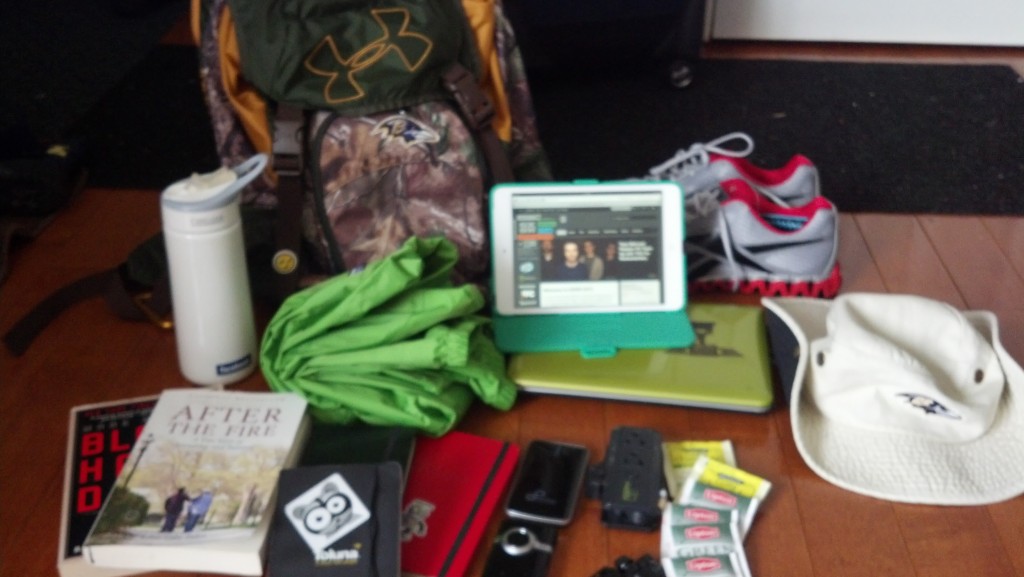 Is there anything like Texas in early March? Probably not, if you are one of the thousands of marketers, PR folks, movie buffs or music nuts (or a combination of the above) converging on Austin, its safe to say that you won't see anything quite like SXSW. The collection of people, and hipsters, is quite astonishing. I love the festival as it allows me to disconnect from things and reconnect with friends, meet some new ones and learn some really cool things.
Instead of penning a post on what parties you need to hit or where to grab free snacks or what talks to sit in on, I'll let you know what will be in my pack for my stay in the city.
Water bottle – it is a known fact that there is a plethora of free beverages at SXSW. While it might sound like a good idea to try to drink all the free beer you can (it's OK I know you are going to try), if you aren't hydrating you'll be in a world of hurt. Aside from that you will be walking a ton and while soda, energy drinks and beer are tasty, they really don't rehydrate you. Water bottles are light and you can easily fill up anywhere.
Camera swag – you meet some awesome people in Austin. If you have a blog and want to produce some interesting content, consider packing your video equipment because social media folks are always willing and ready to chat on camera. The things I'll have on me are my flip cam, mini-tripod and X-shot camera extender.
Comfy shoes – sure I won't be carrying these, I will be wearing them. As mentioned earlier you will walk a ton, probably a few miles each day. Cowboy boots might look the part for Texas, but if you aren't used to wearing 'em have fun breaking in the blisters. This year I'll be going with a pair of Zagnonos from Reebok. Aside from being airy, they have a lot of room for my broken big toe.
Power-up – Since outlets are scarce, I will be carrying a multi-outlet adapter to help maximize the outlets lying around. I will also have my Powergen charger. Last year my buddy John Refford put me onto this life saver. You charge it overnight and plug it into your phone when it dies. The small pack packs a punch and will give you two charges for your smart phone.
Headgear – it is pretty sunny in Texas, so pack something to give your face some shade. Aside from a baseball cap, I'll be packing a floppy cowboy hat for a certain party.
Rain jacket – anyone who was at SXSW last year knows how awesome Austin is in the rain. I picked up this rain coat last year from Patagonia and will bring it again this year. It's light and packs easily so why not be ready for the potential showers of 2013.
Work stuff – my work laptop is pretty cumbersome, but will still need to check in during the conference. So I'll bring my lighter netbook and iPad mini. One is for work in the hotel and the other is for taking notes or tooling around the web while in the convention center (plus it will help me save battery on my phone).
Reading is fundamental – nothing helps a flight fly by more than a good book. Since you'll be inundated with more social media than you can shake a stick at, consider packing some recreational reading that you can read on the plane and during some of your downtime.
If you're at SXSW maybe we'll cross paths, if not enjoy the show and hopefully we can connect online sometime. Are you packing something that I may have forgotten?