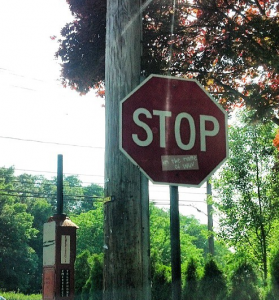 Whenever a celebrity makes a mistake, a company misspeaks, a natural disaster or political snafu occurs, bloggers take it upon themselves to pen a post of what we can learn from X. These posts are often list posts that come in counts of three, five or 10 and are things that the authors say should be avoided in a particular industry — often social media or PR.
Some of the advice is 101 while some is Monday morning quarterbacking.
Most of which is irrelevant to the reader and just pops up in feeds because the bloggers are trying to draw more eyeballs by having a post tied to current events or snafu – often called newsjacking.
In all honesty the Miami Heat winning the NBA title will not teach you anything about social media neither will posts about Kanye naming his kid North.
While the bloggers will claim that being timely is great all they are trying to do is drive eyeballs and lure in unsuspecting readers or showing up high in Google searches.
If you are thinking about writing a post like this – don't.
If you are thinking of reading one of these posts, don't you won't learn anything and are really being Rick Rolled.
</rant>