This is a guest post from Elissa Freeman.
Should PR pros take white collar crime more seriously when developing crisis communications plans?  Have we been failing our clients by not doing a better job of warning them upfront of the potential reputational hit resulting from knowingly breaking the law?
Ever since I read about the recent Walmart debacle in Gini Dietrich's Spin Sucks blog, I couldn't help but think how the role of crisis communications may need to evolve.
The usual formula goes something like this: Company X does wrong. Company X gets a call from a reporter with a major North American daily that is going to blow the lid off the transgression. Company X picks up the phone, calls their PR agency and cries, "Help! We're all over the New York Times! Now what?"
And of course, we are there at the rescue. Developing plans, key messages, Q's and A's….doing our best to clean up and hopefully resurrect a reputation.
But has the time come where we need to talk about serious corporate wrongdoing to our clients/C-suite as part of our regular crisis planning?  Do we need to be more articulate about 'laying down the law' so to speak?
We tend to gloss over the really bad stuff.  I've even been part of those conversations.  "Well, if (heaven forbid!) somebody dies, or you're caught bribing someone…well, the crisis plan would kick in and we would follow best practices."
I think we need to go further.  We likely need to work with legal experts to develop awareness around 'extreme crises as part of regular crisis planning.  This would be beneficial on a number of fronts:
Create a heightened awareness with the client, especially those in the Fortune 50 bracket, of the severe ramifications of white collar crime
Involve the client/company's Board of Directors in these discussions; they are often complicit with decisions that serve as a catalyst for wrongdoing
Better prepare in-house counsel and the communications team with in-depth response mechanisms in times of crisis
I may be dreaming in Technicolor to think that PR could actually make a corporate giant think twice before trying to deke out the law.  But I do think its incumbent upon those of us in our profession to at least try.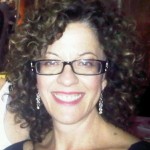 As a died-in-wool Toronto Maple Leafs hockey fan, PR veteran Elissa Freeman jumped at the chance to guest blog for a guy with the last name 'Esposito' from Boston.  A 20+ year PR veteran, she was named one of Twitters' Top 75 Badass Females and Toronto's Top 150 Social Media Influencers.
Image – watchingfrogsboil